Extract Energy Heat Engine
Press Release: Smarter Alloys' Extract Energy Heat Engine Demonstrates Electricity Generation from Industrial Waste Heat
Smarter Alloys Inc. is very pleased to announce that its Extract Energy Heat Engine has successfully demonstrated electricity generation from industrial waste heat during its first industrial trial.
Smarter Alloys would like to thank Last Spike Brewery for allowing it to successfully field test its prototype Extract Energy Heat Engine at its site in Calgary, Alberta. "We are always looking for ways to help cut down environmental impact and boost Canadian clean tech," said Andreas Althof, Head Brew Master. "We hosted Smarter Alloys heat engine trials and surprisingly, it generated electricity from the heat in our waste stream that literally goes down the drain."
"We were able to use waste heat from making beer to generate electricity and beat our previous peak power output," said Michael Kuntz, VP of Operations, Smarter Alloys. "Thanks for hosting us and helping us hit a company best!"
For most power applications, it has been estimated that up to 65 percent of energy is lost in the form of low-grade waste heat (LGWH). Today, no commercially available technology provides a reliable, efficient and cost-effective method to capture and convert LGWH into electrical energy. The Extract Energy Heat Engine captures LGWH and converts it into electrical energy using a shape memory alloy (SMA) core that is processed using proprietary Smarter Alloys processing techniques.
Smarter Alloys is working with Enbridge Gas Inc. to help accelerate this product from concept to market. Enbridge Gas Inc's work in technology and innovation includes deployment of several innovative energy solutions that reduce costs and carbon footprint. "Enbridge Gas is proud partner in cultivating innovative technology, enabling us to provide our customers with energy solutions that reduce costs and carbon footprints," said Matt Cable, Supervisor in Technology Development. "Enbridge Gas has identified great opportunities to improve energy efficiency in low-grade waste heat systems, creating a natural synergy between us and Smarter Alloys."
The Extract Energy Heat Engine will empower customers to implement a clean energy solution that saves them money while reducing their carbon footprint
– Ibraheem Khan, CEO of Smarter Alloys
To accelerate the development of this technology, Smarter Alloys is very pleased to announce Federal Government support led by Sustainable Development Technology Canada which is providing $4.8M in funding for the development and commercialization of Smarter Alloys' proprietary Extract Energy Heat Engine. "Canadian innovation will play an essential role in supporting clean technologies. Smarter Alloys is pioneering the application of smart materials and are now laser focused on capturing low grade waste heat. This is an excellent example of a technology invented in Canada and poised to help the world" said Leah Lawrence, President and CEO of SDTC".
Also, Extract Energy heat engine technology has also been selected to join the Breakthrough Energy Solutions Canada Cohort, an initiative providing up to $1.5M in funding and supported by Natural Resources Canada in partnership with Breakthrough Energy Ventures and Business Development Bank of Canada. Bill Gates, a leader in supporting innovative clean tech initiatives around the world tweeted his congratulations to all the winners of the Breakthrough Energy initiative here: https://twitter.com/BillGates/status/1227725115766394880.
"We are very appreciative of the strong support of our Government partners and business collaborators as we aggressively pursue the development of our exciting, innovative Extract Energy Heat Engine," said Ibraheem Khan, CEO of Smarter Alloys.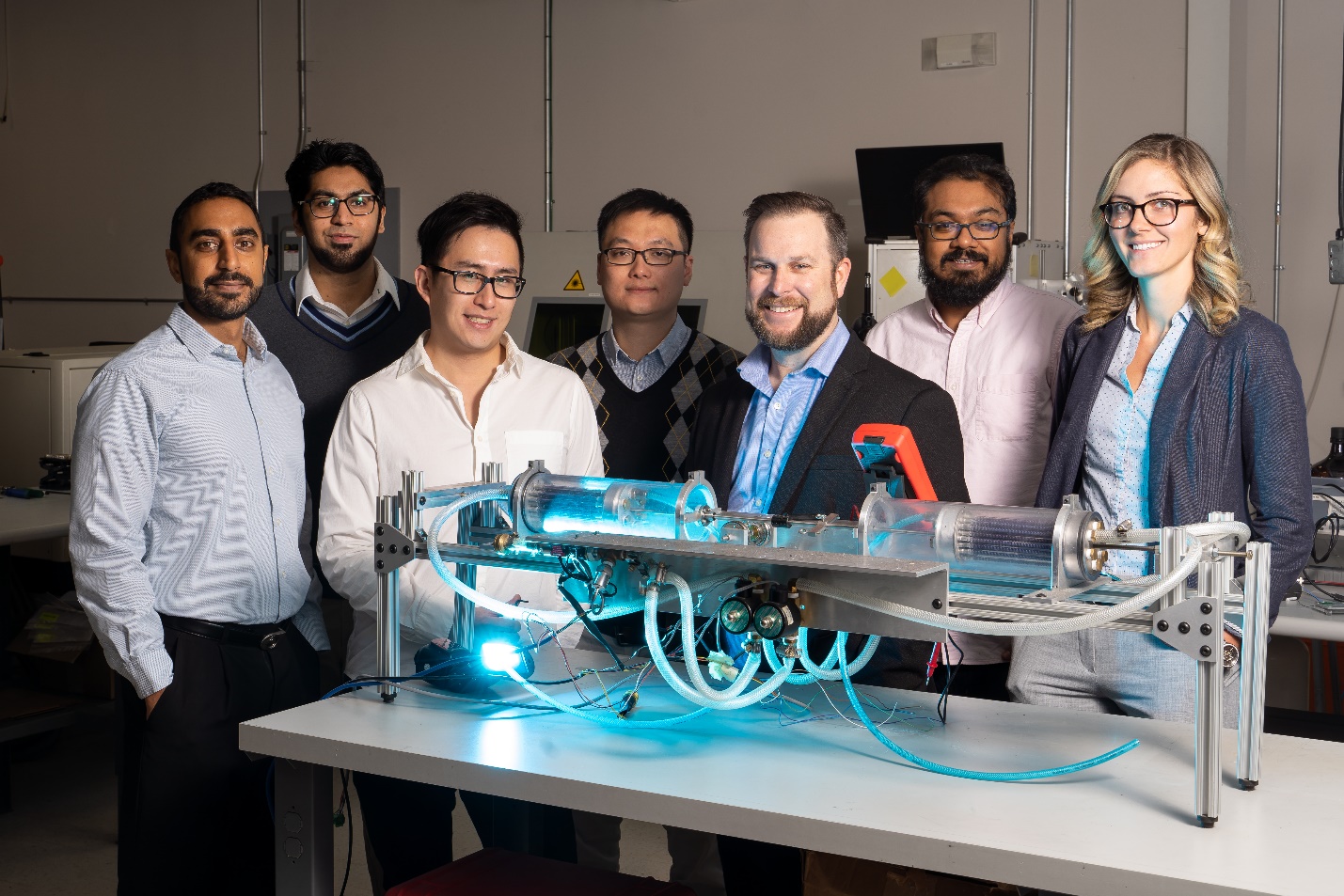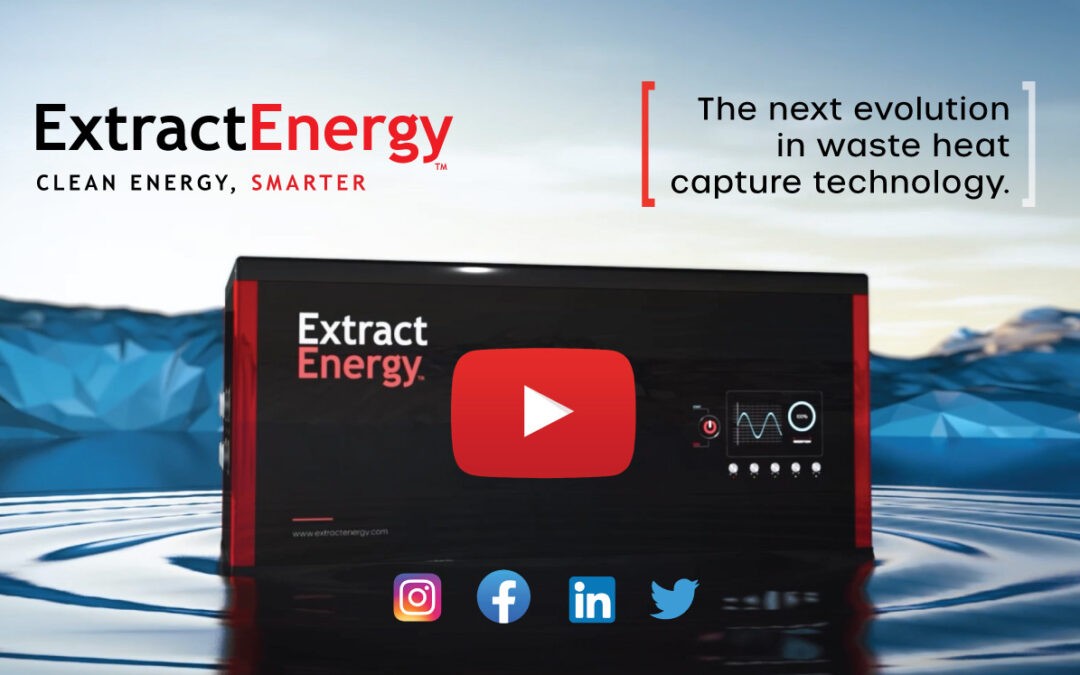 Extract Energy launches its social media channels with a new digital animated explainer video. FOLLOW ON SOCIAL: Now you can keep up to date on our revolutionary clean technology program by following Extract Energy's dedicated accounts: Instagram @extractenergyinc...
read more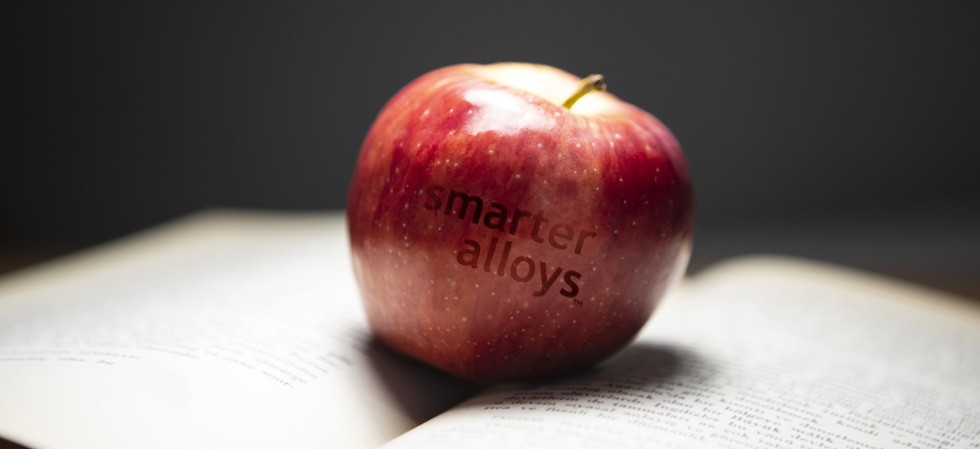 October 5, 2021 is World Teacher Day. Here we would like to highlight a member of the Smarter Alloys family with a strong background as a professor, and mentor. MICHAEL KUNTZ, PhD, MBA, P.Eng Mike is Smarter Alloy's Vice President of Operations. He holds a PhD in...
read more